SISSELA MALMSTROM ARCHITECT
---
HOW I APPROACH PROJECTS
I am a full service single practitioner architect based in Palo Alto, California. I have over 20 years experience designing and managing residential, educational and commercial projects. In the past ten years, I have worked on projects located on the peninsula of the San Francisco Bay Area in my own practice.
I enjoy owning the entire architectural process from design through production, agency approval and management of the project. I use a three dimensional modeling (BIM) tool throughout the design and production process. This will allow you to see the project in three dimensions throughout the process and I will gain efficiencies during the production of agency approval and construction set for the contractor.
I will approach your architecture project as a collaborative effort and bring my love of creating something exciting and wonderful into the process. I like to begin the design process by looking at multiple solutions and not accepting the first idea that begins to form or reusing old solutions. I believe that the key to a successful project lies in the open communication between all participants and that every project requires a unique solution which all parties can contribute and it is my role as architect to orchestrate this process.
I look forward to meeting you and working on your next architectural project.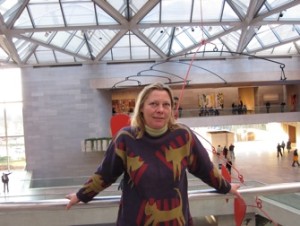 Registration / Professional
Norra Latin Gymnasium, Sweden
University of Maryland, BS Architecture
Architectural Association, United Kingdom
Licensed California Architect
AIA American Institute of Architects
CRAN – AIA Custom Residential Architect's Network